FOCUS ON SLOVAK
Slovak Friends language school is a school teaching exclusively Slovak. We are school where Slovak is not only learned but also lived. We do not teach any other language thus all our focus is on Slovak.
However, to say 'we only teach Slovak' is not correct. We develop not only student's language skills, but also their ability to learn independently. We encourage them to open their eyes and use stimuli from the world around us. Students don't only pay for the course, but also instructions, advice, developing the ability to work with information, developing language  in natural situations from everyday life and in context.
We are student's mentors.
Our students are adults and children who want to improve their Slovak as a foreign language or Slovak as a school subject.
We offer the highest number of Slovak language courses in Slovakia. You can choose in-class and online courses for foreigners all year round. Beginner, intermediate or advanced? You can join us anytime. Courses include individual and general courses, summer or weekend courses and intensive courses.
At SlovakFriends language school, communicative language on beginner level is English. However, our instructors may deliver classes in Ukrainian, Spanish and Italian in case of private groups; students can also choose the immersion method and take a course conducted entirely in Slovak.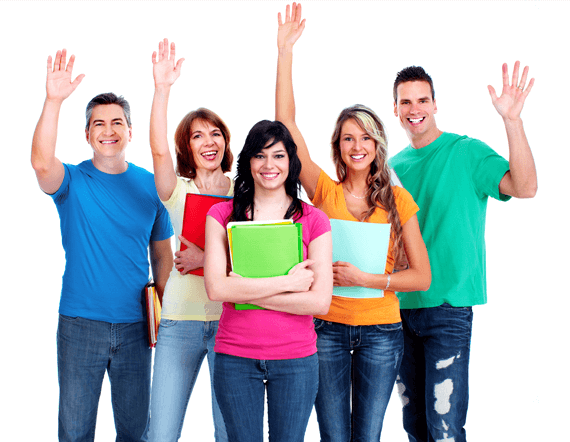 REALLY SMALL GROUPS
In our school, "group courses" means from 3 to 6 people in the group – 5 is the maximum for online learning and 6 is the maximum for in-class learning. We are not fans of mass teaching because we want to emphasize individual approach and enough room to speak for each student.
AS EASY AS IT CAN BE
Learning Slovak is not overwhelming and scary if you learn with Slovak Friends. All courses are taught by experienced native Slovak teachers who are not only your teachers but friends, ready to help, advise, recommend.
We focus on Slovak for Foreigners, there is a great choice in course dates. To help you choose the best course, we enable you to contact us anytime.
We would be happy to meet you in our classroom based in Bratislava city center or in our online class anywhere you are.
OTHER OPPORTUNITIES
Learning Slovak is more than just going to a class. We believe that learning the language takes place inside and outside the classroom. At Slovak Friends Language School, we offer the best of both.
Inside the classroom, our programs help you build a strong foundation of the language. Outside the class, we orginize events for learners of Slovak, such us cooking class, pub night, decoarting of gingerbreads, etc.
BEHIND THE COMPANY

Slovak Friends was founded in 2016 by Katarina, who had always dreamt about showing foreigners around Slovakia and make them perceive the country the way the locals do. Katarina is a heartfelt folklorist and she believes that getting to know a new place is better through introducing its culture. It is not only about the must-see sightseeing but also traditions, people, nature and folklore. That was the first idea of Slovak Friends — traveling like you were visiting a good friend.
In 2019, she was joined by her friend Zuzana. Katarina and Zuzana met in the primary school and they have been friends ever since.
Zuzana has been teaching for almost 16 years and doing her job with heart and soul. Many students are grateful for being able to integrate
better through language classes with her. And so the fusion of two ideas has inspired them to open a school and organize events. Study Slovak and discover Slovakia.